I Never Really Cared For Sports, Illustrated. The Swimsuit Edition
The Clouds are really cheap, the way we view them from the Port. But we're never really lonely in the exentrifugal forz. It's true, we at TBN have never really cared for sports - tho' we are the sporting type!
To ring in the Summer (in the Northern Hemisphere), TBN has decided to celebrate our sporting nature in the form of this 'Magazine': I Never Really Cared for Sports, Illustrated. In this edition, we feature TBN Members modeling the not-so-latest in fashionable swimwear.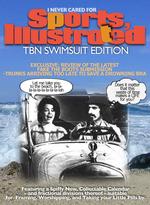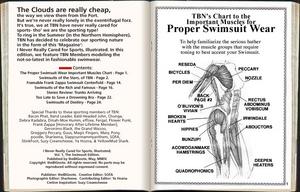 Intro, contents, and TBN's Chart to the Important Muscles for Proper Swimsuit Wear

Swimsuits of the Stars: Pony, Geronimo Black, Dinah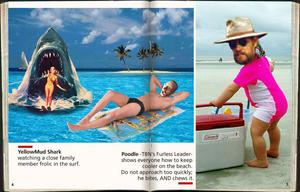 Yellowmud Shark & Furless Leader Poodle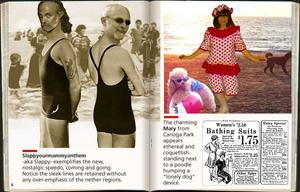 Slappy & Mary

Chunga & BHJ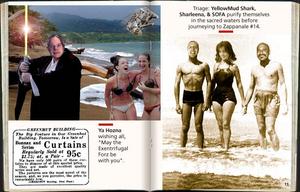 Ya Hozna, Yellowmud Shark & SOFA & Sharleena

Suzie Creamcheeze, Mr & Mrs Muffin Man & Stinkfoot

Framable Frank Zappa Swimsuit Centerfold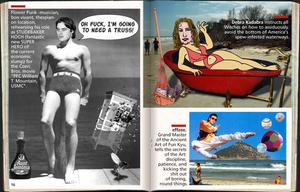 Swimsuits Of the Rich & Famous: Flower Punk, DebK & Effzee

Magic Fingers, Band Leader & Bacon Phat

Grand Wazoo & Fergal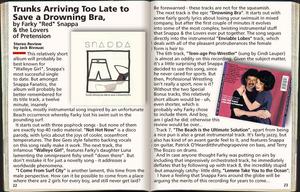 Stereo Review: Trunks Arriving Too Late To Save A Drowning Bra (check the covers at Fake The Boots Part IV)

Swimsuits Of Destiny: Guus & SOFA

Greggary Peccary, Unknown TBN'er & Sharleena