Musibrarium
Magic Ink
Cheeze
Poofter's Froth
Galoot Update
Just Another School...
Search TBN
Get Update Notification
Who Did What Blurb
This whole monstruousity was originally conveived February through March 2001 by the members of The Big Note - a Frank Zappa YahooGroup. After an arduous gestation period, this site was birthed on April 11 2001. True to the essence of collaborative effort, these people are held responsible.
All content:
© TheBigNote 2001-2004
unless specified otherwise.
Speed will turn you into your parents.
Donate:

Powered by MovableType
Ugly Counter Image
Say CHEEEEESE!! Pt. 3
Scenes of our animated fellowship showing symptoms of their deviant condition. Please, don't call 911.
Bald Headed John

Kids & big barking pumpkin.
Big Swifty
Holding a Yellow Shark.
Band Leader
Wearing etiquette outfit, and behind fuzzy Burns.
Chunga

One of the rare pictures in which he is not launching Pink Flamingoes.
Suzy Creemcheese
Hello, teenage America, her name is Suzy Creemcheese, and she is Suzy Creemcheese because she never worn fake eyelashes in her whole life.
Central Scrutinizer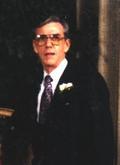 The WHITE ZONE is for loading and unloading only... No doubt he is a dainty gentleman.
Rance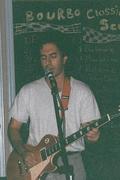 His guitar wants to kill your mama.
SlapYourMammyAnthem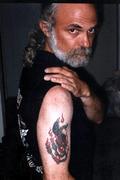 Silver-tongued member Slappy in his motorbike phaze, with Mrs Slappy and showing Phoenix tatoo.